Our history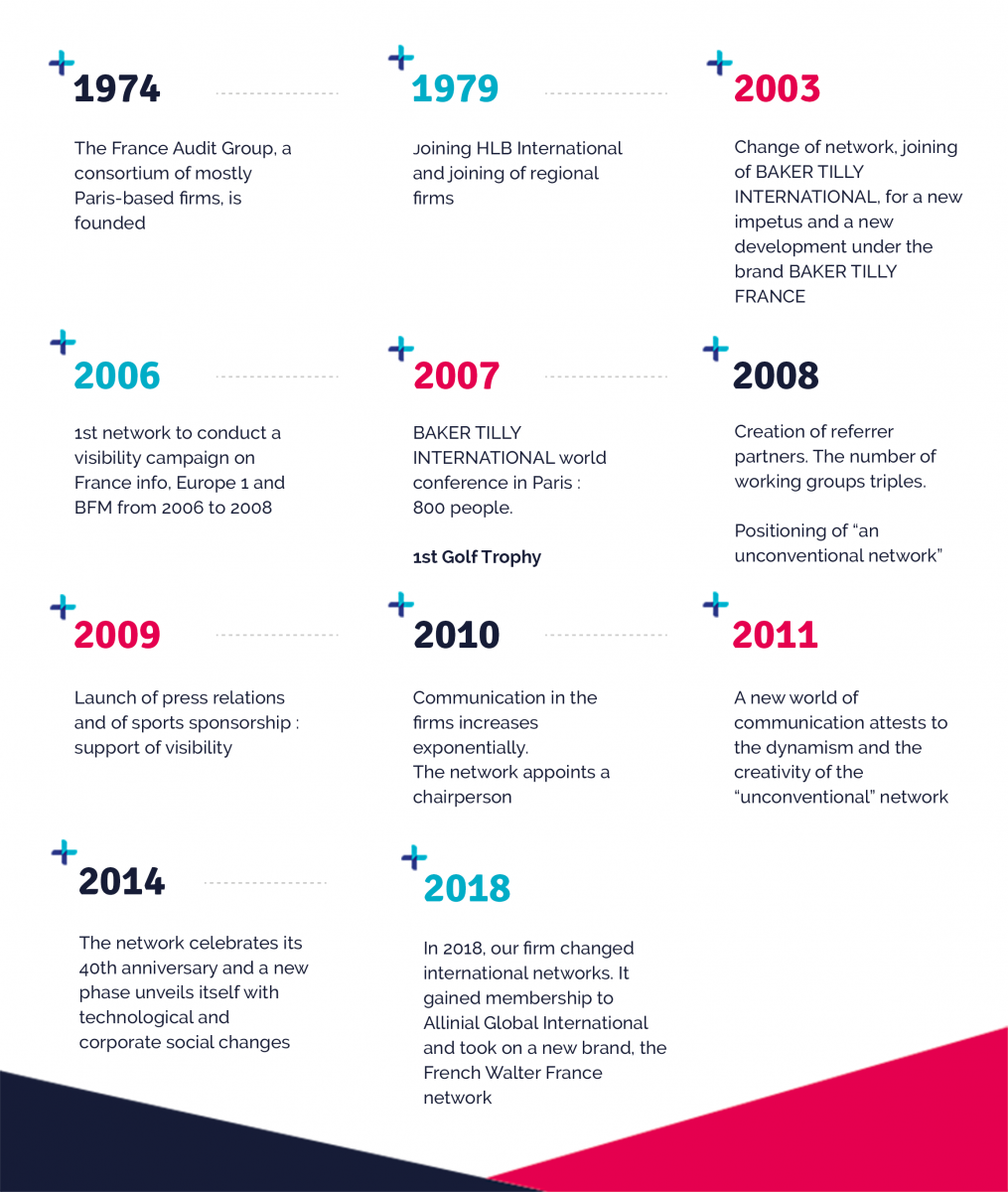 The defining moments…
The history of the network began in 1974, at the initiative of six chartered accountants in Paris:
André Huet, Victor Amata, Paul Dantonel, Robert Labouze, Pierre Volkaerts and Francis Tailledet.
The network was then called Group France Audit and the concept of a community offering services of general interest was already quite present, having as its stated objective to pool ideas, knowledge, skills and expertise.
Group France Audit grew quickly, became well established and opened offices in the cities of provinces, in the French overseas departments, in the countries of the Maghreb and in Francophone Africa. Group Audit France then joins an international network: HLB.
This growth and involvement at the international level led the network in 2003 to change its international network and to join BAKER TILLY INTERNATIONAL, thus becoming an independent member under the name of BAKER TILLY FRANCE.
Today, Walter France, independent member of Allinial Global International, bringing together 35 firms located in metropolitan France, in the francophone countries of Africa and in the French overseas departments, works side-by-side with both SMEs and companies of the CAC 40 on a daily basis.
The member firms are legally and financially independent, but operate under the common brand, according to the values of the network and they comply with regular quality checks.
Discover the values of Walter France